World Series of Poker 1st TV Special Was In 1973, At Las Vegas!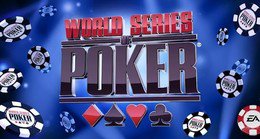 The World Series Of Poker was never originally intended to be a TV show or was it? It makes one wonder, doesn't it!
It took until 1973 for the initial seed planted some two decades earlier to show up on the TV screens as a "Special", produced from Binion's Horseshoe.
It would be narrated by a Poker legend himself the late great Jimmy "The Greek" Snyder, and it would go on to be to be known as the first World Series Of Poker TV show ever made!
CBS picked up coverage of the WSOP in the late 70's and as events moved through to the early 1980's, they would again broadcast the event as a special.
In the later part of the 1980's ESPN picked up the mantle with a single taped delay one hour broadcast of the main event, far different from how viewers expect to be entertained today!
ESPN Classic still shows coverage of those early day events from the middle of the 1990's and beyond. Back then there was no such thing as the "pocket cam" where the watching viewers at home could catch a glimpse at the competitors cards, so one can imagine a fair bit of the drama would be lost with very few of the hole cards faced down on the table actually seen by TV Viewers.
How far the World Series Of Poker TV broadcasts have come with Caesars Entertainment in 2011 alone, streaming all the 58 bracelet events with just a 5 minute delay. Total air time of a massive 36 hours was devoted by the ESPN Network to the Main Event coverage.
This would lead in to the November Nine, where players who had voluntarily entered into the pot once the hand had concluded, would have their hole cards seen by TV audiences, with a 30 minute delay.
Along with pre-event coverage, what a great way to get into the very crème de la crème, the top players minds and watch with baited breath as they play the cards they're dealt. Today it's compulsive viewing all from that first broadcast in 1973, the show may seem more colorful, but let's not forget, it's still the same old game!