Learning more about the Prestigious European Poker Tour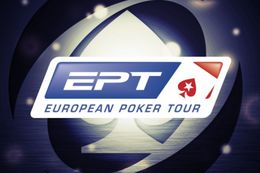 When the variation of the game of poker - Texas Hold 'em, received an exceedingly warm welcome within the industry and generated a popularity that raised through the roof on 2004 - the well-renowned European Poker Tour also known as 'EPT', tried to gain a spot for itself on the world of the game as well. The EPT, is similar to the well-known World Poker Tour - making it one of the most prestigious tournaments held within the mentioned market or industry. It was created by the winner of the Million Tournament of the game named 'John Duthie', which further earned the tournament, sponsors and part ownership from Sunset + vine - which helped in featuring it as a TV show, and PokerStars.
From the continuous production of the tournament every year, we can already deduce that it has been a very successful event - something that's already part of the game and its loyal players. From 2004 up to present, there have already been about 11 successful seasons of the EPT - where players and wagers of different levels clashed and battled for the mouth-drooling jackpot which it offered.
EPT also possessed popular buy-in features which puts on a great effect on the jackpot prize of the game, to be won by the emerging player from the tournament. From the initial seasons of the tournament, the mentioned buy-in feature only had a price which encompassed about half of what the WPT has for their buy-ins. However, as the organizers found its overwhelming popularity and success, it was gradually increased when the 4th season entered, reaching up to 8,000 euros - equivalent to a stunning $10,000 amount.
There's also the difference regarding the number of players within the finale table - from WPT, there's only 6 players while EPT required 8 players for it. To represent the couple initial seasons of the EPT and to behold his creation upfront, Duthie proudly took on the post as a commentator with Collin Murray, but it was changed for the next events that followed. The European Poker Tour and TV show has already made a huge mark on the industry as well as on the hearts of players. Thus, we could expect that more of it will keep coming in the years to come.