Celebrity Poker Showdown: A Clash Between Celebrities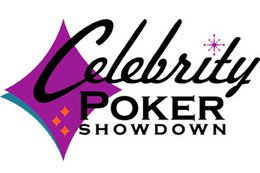 It's definitely fun and exciting when you watch Hollywood stars in various films they make, but if you're a gambler, then you would especially have a better time watching them play the renowned game of Poker all within the comforts of your own home - that is, only if you had Bravo on your cable network. Celebrity Poker Showdown was a TV show that spanned five seasons with a total of eight exciting tournaments held among the Hollywood stars players.
Within each show of the series, it was customary that the Hollywood players engage themselves with Texas Hold 'em Poker - a variation of the game, specifically, the 'No-Limit' version of the game. Being Hollywood stars, the prize money is definitely something they could achieve through salary - so the games lead to a more noble decision as the prize will be given as a charity.
So here's how the show and tournaments worked. Firstly, the number of celebrities who participates in each tournament totals to 25 Hollywood stars. They are then divided into five qualifying rounds with 5 people for each table. They will then play the variation of the game I mentioned above, while the emerging player will then be served with a silver chip as commemoration for his win. Those five rounds will encompass 5 episodes - 1 round for 1 episode, which lasted an hour or two. The emerging players from each episode will face and clash with each other on the championship, and whoever prevails will be given a gold chip of commemoration along with the money for the charity.
The prize pool involved in the initial six tournaments were a stunning $250,000 which encompassed all prizes for all the players paid accordingly by rank. The Winner grabs a lucrative $100,000 for charity and as the rank goes down, the price gradually decrease. On the other hand, after the six tournaments, the following tournaments experienced a drastic increase in prize, now having a mind-blowing $1,000,000 with half a million dollars for the winner. Celebrity Poker Showdown stopped at eight season and although I definitely want to see more of it, I doubt that we'll see them anytime soon since Bravo didn't request another season of this amazing TV show.