Poker Superstars: History and other Details about it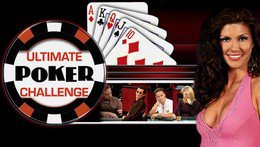 Tournaments held for the renowned game of Poker is something that's definitely not new today. There are Major Tournaments held only every year while there are those which are aired through televisions and are even put on DVD for everyone - players and non-players alike, to enjoy and probably learn the game from watching them. One of the well-known TV show that became a fuss on the industry is the Poker Superstars Invitational Tournament, being aired on the United States through the cable network of Fox Sports, as well as on Canada through Rogers Sportsnet and in the Prestigious Country of the United Kingdom on their cable network, FTN.
This TV show have spanned about three seasons hosted by big names like Chris Rose, Michael Konik and Mark Gregorich - a professional player of the game. There have also been changes with the hosting lineup for each season of the tournament, but let's not delve into that any further. Each season of the tournament have been very grand and if it's only about the 'entrance' fee of each players in order to participate within the game - then the first season is definitely the winner among the other two.
The first season, only 8 competitors were involved, but the entrance fee they paid in order to participate is just astounding. A stunning $400,000 - that's how much each player paid to play in the tournament, which sums up to a total of $3,200,000. The competitors were increased for the second and third season - with the number increased three fold, equal to 24 players. For the second season, the payment for participation was decreased drastically to $40,000 added with $250,000 to increase the prize pool - equal to $1,210,000. In the third season, players paid $50,000 each which was accumulated for the prize pool - equal to $1,200,000.
The prize for the champion of the first season was astonishingly $1 Milion. With a lot remaining from the pool prize, it was said that players managed to almost break even with what they spent as consolation. Nevertheless, it was definitely an interesting season, which definitely sparked the popularity of Poker Superstars Invitational Tournament - making it a worthy show to watch especially if you're a poker enthusiast.